About-Britain
.com - a thematic guide to Britain
Discover Britain

Essential information

Places to visit

Attractions by theme

Issues & institutions
Education in Britain
The British education system
Now available worldwide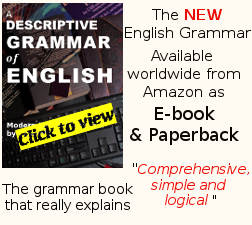 Critically acclamed for its simple rules, clear explanations, and pertinent examples
In many ways, the structures and system of education in the UK are similar to education systems in other countries, notably other countries in Europe. However there are some aspects of education in the UK, in particular the status of private schools and of universities, that set the UK apart from other countries in Europe.
Education in the UK is compulsory from age 5 to age 18, and is largely provided through the state education system. However unlike in some other countries, the state school system in the UK is not unitary. Most schools are fully "public" in the sense that they are directly or indirectly financed by the state, through local education authorities, academies or through direct funding, but others are administered by churches and religious organisations, through the system of faith schools. In other words, many schools that are run by the Church of England or other religious bodies, and would be considered private or private but "grant-aided" (partly financed by the state) in other parts of Europe, are in the UK an integral part of the state education system. Education in state primary and secondary schools is free of charge, though some charges may be made for "optional extras".
State schools
State schools account for about 93% of pupils enrolled in the primary and secondary school system. In the state school system, schools at primary level (up to age 11) are known as primary schools or junior schools, and schools in the secondary sector are generally known as comprehensive schools or high schools or academies. There are also still 242 selective entry grammar schools in the public education system in England and Northern Ireland. In the past there were many more grammar schools, but since the 1970s most former grammar schools have become "comprehensive schools", while over 100 former state grammar schools have become independent.
Although secondary education in the UK is compulsory up to the age of 18, access to some state secondary schools, notably specialised academies, and grammar schools, is by selective entrance – in some cases for all applicants, in other cases for a certain percentage of any intake (generally between 10% and 35%).
Almost all pupils in state schools are day pupils, as there are just 40 state boarding schools in the whole of England, and most of these are selective.
The state education system in Scotland is slightly different to the system in England, particularly at secondary level.
Governance
: schools in the UK are run by a board of governors, who have full responsibility for running the school and recruiting staff. A board of governors is made up of representatives of the trust or local or religious authority overseeing the school, plus members of the local community, teachers and parents.
Teachers
: staff are recruited and appointed by the board of governors. To be recruited into the state education system, teachers must be suitably qualified, which means having a B.Ed degree, or else a degree and a recognised teaching qualification that gives QTS, or Qualified Teacher Status. Qualified teachers from other countries can apply to have their teaching qualification recognised for QTS. More information from the Uk government website:
here
.


Independent schools
Most of the pupils not enrolled in state schools are enrolled in private schools, also known as independent schools or fee-paying schools, where parents have to pay. Independent schools account for 7% of pupils overall, but for 18% of pupils at secondary level. Being unsubsidized by the state (unlike the large majority of private schools in other parts of Europe apart from Italy), private schools are not cheap, and in 2019 the average annual fee for private education in a day school was £14,290, and in a boarding school was £35,800, meaning that private education is unaffordable for most parents.
Independent schools operate at all stages from nursery school up to secondary or high school level, where many of the more prestigious and expensive independent schools are known paradoxically as "public schools". Parents who send their children to independent schools tend to do so because class sizes are generally smaller, and many fee-paying schools offer boarding facilities, which are very rare in state schools. Most also offer some burseries or scholarships.
The structure of private education in England is different from the structure in the state sector, and is divided into pre-preps taking children up to age 7, preparatory or "prep" schools, taking pupils up to the age of 13, and senior schools, some of which are known as "public schools", which take pupils from age 13 upwards. Many private schools now have junior and senior departments, and classes from Kindergarten through to Year 13 (twelfth grade), also known as "upper sixth".
Governance
: Many independent schools operate as charitable trusts, some as private enterprises. They are governed in the same way as schools in the state sector, by a board of governors which is responsible for the effective running of the school, its financial viability, and its compliance with the Education Regulations (2014).
As private establishments, independent schools do not have to follow teacher recruitment rules that apply to the state sector, and may recruit staff without QTS. However, with survival for many depending on the quality of their teaching, teachers applying for work in the independent sector without QTS need to demonstrate their skills and experience through other qualifications or experience.
School Exams
There are two essential examination levels in the English secondary education system, GCSEs and A Levels.
Pupils sit GCSEs at the end of year 11 (age 15 - 16). GCSEs can be taken in a broad range of academic and vocational subjects, and pupils intending to carry on to A Levels and to higher education will normally sit GCSEs in at least eight subjects, and probably more. Each subject is graded individually and is passed or failed individually.
A Levels, which are required for entry to university, are more specialised than GCSEs, and pupils will normally take between three and five subjects. Again, subjects are graded individually, and are passed or failed individually. While the choice of subjects is in theory an open choice, most pupils will specialise in maths and sciences, or social sciences and arts or humanities. Among the most popular A Level courses are maths, psychology and English Literature. In most cases, the choice of subjects will be determined by what the school can offer... which is often determined by timetabling requirements.
Universities and higher education
The university system in the UK differs from university systems in the rest of Europe. Furthermore the university system in Scotland is not the same as the university system in England.
Throughout Europe, except in England and Wales, most universities are an integral part of the state education system, and annual fees vary from zero to a few thousand Euros.
In England and Wales, universities are autonomous institutions, with a variety of different statutes. They receive substantial funding from the government, which monitors the quality of teaching and research and authorises the degrees they can award, but this funding does not at all cover their operating costs. Consequently, English and Welsh universities charge high tuition fees which, while less than the fees charged by some universities in the USA (which can be over $50,000 - over 60,000 € - per year for an undergraduate course), are considerably higher than tuition fees in other parts of Europe.
In 2019 the average annual fee for enrolment in undergraduate courses in universities in England or Wales was around 9000 €, with actual costs varying from university to university and from course to course. By comparison, undergraduate tuition fees in the rest of Europe are considerably lower, varying between zero (in Germany, Austria, Denmark and a dozen other countries) and a maximum of 5000 € in most other countries.
The university system in Scotland is more similar to the systems in place in continental Europe, Scottish universities being autonomous institutions within the state education system. There are no tuition fees for undergraduate students from the UK or the European Union.
Courses and degrees
Universities and colleges in the UK offer a broad range of first degree and postgraduate courses in academic, technical and vocational disciplines. The principal undergraduate degrees are the B.A. or the B.Sc., awarded after successful completion of a three-year course of study. Postgraduate M.A. courses last one or two years, depending on the course.
In Scotland, first degree courses last 4 years for an honours degree (an M.A.), and three years for an ordinary degree.
English Language schools
At the start of 2020, there were around 450 private schools in the UK specialising in teaching English to speakers of other languages, and catering to over half a million foreign students each year. The "ELT industry" was worth around £1.5 billion to the British economy; however since then the sector has been severely impacted by the Covid-19 crisis.
Language schools range from small seasonal schools that cater for the summer market only, to full-time schools that operate all through the year, and have their own premises. While there are language schools or centres throughout Britain, the largest concentrations are to be found in London or along the south coast of England, with others in popular university cities such as Oxford or Cambridge.
Between them, English language schools offer a full range of courses, from traditional classes for teenagers, to individual tuition for special purposes and professional needs. Most language schools in the UK are accredited by the British Council, and a full list of accredited centres can be found on the
British Council website
.
Covid-19 had a drastic impact on the ELT sector in the UK, as schools had to close and students from other countries were unable to come to the UK during the lockdown period. Some language schools have gone out of business, others have developed online teaching, others have survived with limited activity. It is however certain that the ELT sector in the UK will be much smaller after Covid-19 (and Brexit) than it was before, due to the drop in international travel, the new costs, and the rising course fees that inevitably result from these changes.